Warning signs that you picked the WRONG Builder
Not the "funnest" topic…but unfortunately, a very real & potentially costly mistake.  Over the past several months, I've seen things with my 2 eyes and heard things with my 2 ears that just shock me.  So, I've decided to do more of an "educational" blog for those of you that may be in the process of choosing a builder.
Heads up warning signs that You May Have Picked the WRONG Builder!
#1:  If you are asked to sign a contract that appears to have come from Office Depot, has hand written "notes" and scribbled out lines…You may have picked the wrong builder.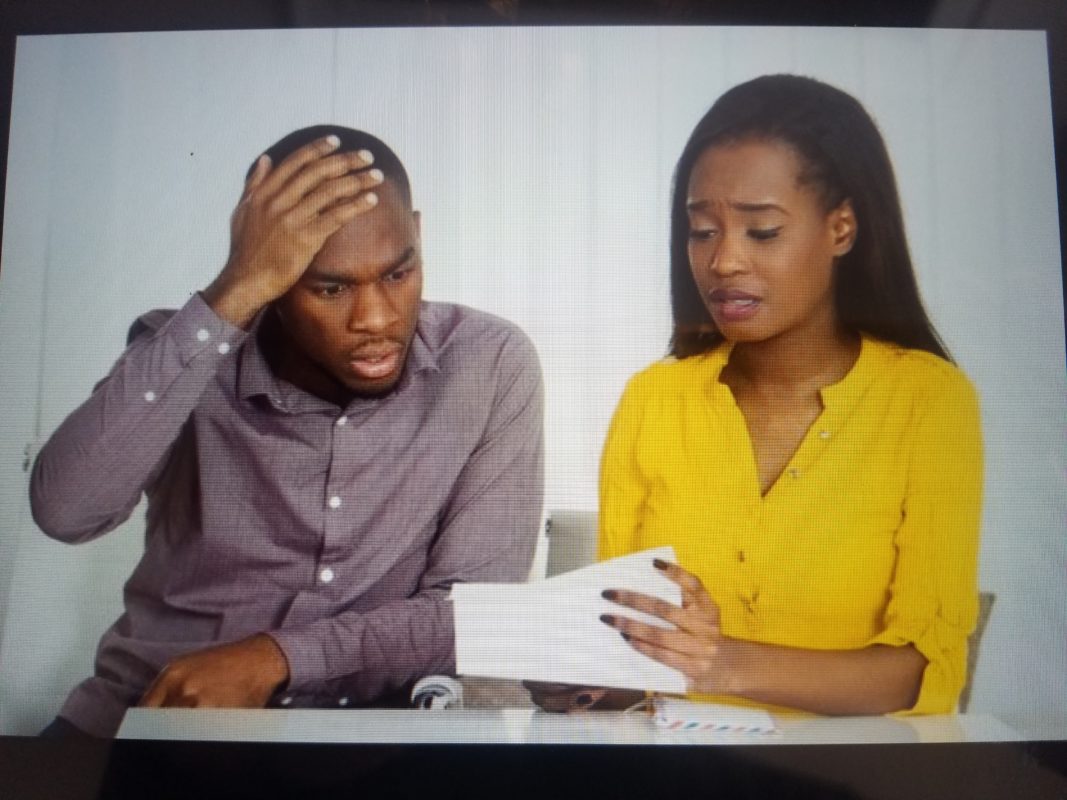 Yes, I've seen this, and it's scary!  A contract should leave as little "gray area" as possible.  Both the builder AND client should be well informed of agreed upon terms, and I am yet to see a well written contract that is less than 6 – 8 pages long (NOT including the "Specs" & plans, which we'll discuss next).
#2:  If your contract does not include the most updated set of house plans…You may have picked the wrong builder.
DO NOT sign a contract that does not include your most updated set of house plans.  Yes, little things may change once the walls start to go up, but a seasoned builder (with experience) will try to gather as much information from the client before building begins and include those as part of the contract.
#3:  Do you have a list of specifications (aka: "Specs") included in your contract?  If not, You may have picked the wrong builder.
Specifications are meant to be just that…specific!  Stewart Builders provides clients with a 5-7 page outline of what is to be included in every custom built home, along with outlined allowances for selections.
In these "Specs" you'll find framing notes, trim details, plumbing details…just to name a few.  AND, you'll be provided allowances for all selections (granite/quartz, tile, carpet, appliances, lighting, front door(s), garage doors, etc…WHEW, so much detail!).
Here's just one example (1/2 page of 7 total pages!) of what you can expect from Stewart Builders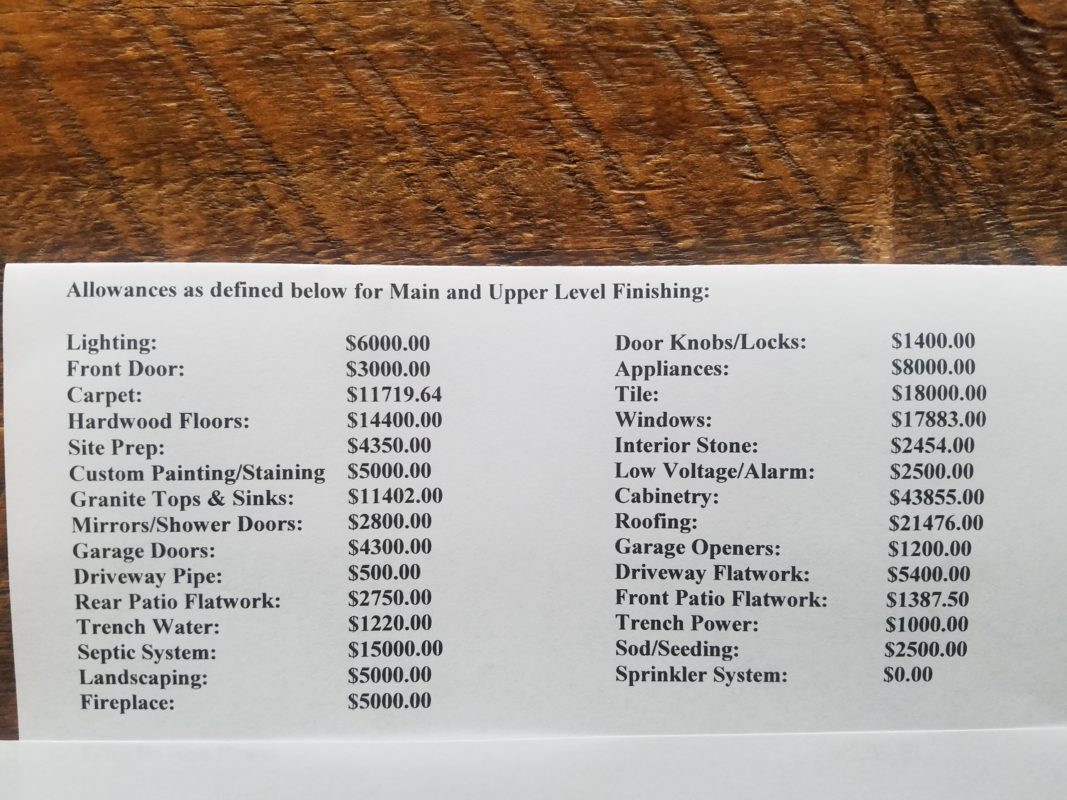 These allowances are set based on information gathered during meetings.  If you know you want that 8 Burner gas cook-top you've been dreaming of, then your appliance allowance will reflect that!  We then put you in contact with all our vendors, and the selections begin!  Constant communication is key to delivering a gorgeous finished product, along with very happy clients!
#4:  Are you working more with your Real Estate Agent VS the "Actual Builder"?  If so, you may have picked the wrong builder.
If I'm about to spend hundreds of thousands of dollars, I'm pretty sure I'm going to want to know my builder.  No, I can't make this stuff up people.  I've heard from clients that have told me in previous building experiences they never even met the actual builder…just worked through the agent. I've also heard stories where clients worked only with the subcontractors, and never the builder.  ARE YOU SERIOUS?? Are you paying the subcontractors or the builder?
Knowledge is power, so do your homework!  Is your builder a member of the Home Builders Association (HBA)?  Does your builder participate in yearly Continuing Education to maintain licenses in any/all counties (yes…that's a requirement!)?  What's your builders background…do they have experience in the different trades required to build a home (ex: framing, trim work, etc.).
Give us a shout and let's set up your first meeting & start building your dream home!  You can also follow us on facebook to keep up with all our latest projects ~ CHEERS!